Posted on February 15th, 2017
How to Avoid Cost on Car Towing Services?
Getting a car towed can be a hectic and costly process and if you're someone who is fed up of that then you're in luck! There's a new trend that has gained popularity in recent years, which makes car towing and removal a simple and cost-free process.
This trend is of hiring Car Removal Companies such as Cash Car Removal to take care of everything starting from the towing to the scrapping of your vehicle for you. With Cash Car Removal by your side, you won't need to put costly advertisements, hire a towing service or take any trips to the junkyard anymore.
How Car Removal Companies Work?
Car Removal companies are built to make the Car Removal process easy, convenient and cheap for everyone. The best part is that they accept vehicles of all conditions including new, used, old, scrap, and Accident Damaged vehicles. They take care of not just the towing of your vehicle but also the scrapping and pay handsome amounts for it.
The process of towing is divided into 3 simple steps:
1. You first call to get a quote for your vehicle that is free of cost. Once you provide the details of your vehicle including brand, model, condition and year, you're provided with a quote of the price the company is willing to pay for your vehicle.
2. If you wish to accept the quote, you then co-ordinate a date and time for pickup that is convenient for you. Most Car Removal companies provide services throughout the day and across many different locations so you won't have to worry about their availability.
3. Before you know it, they'll be at your doorstep to pick up and tow your vehicle. They'll take care of all the paperwork for you and will take the vehicle to the scrap yard for an eco-friendly scrapping process too.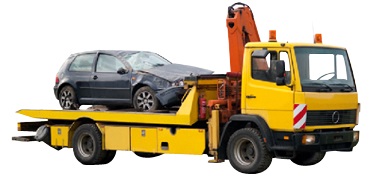 By hiring a Car Removal company:
You won't have to pay for expensive advertising or repairing costs of your vehicle.
You won't need to part out your car and sell it in parts to make extra cash.
You guarantee no more tedious trips to the junkyard.
You won't have to hire an expensive towing service to get your vehicle to the junkyard.
You will be tension free and hold cash in your hand in place of your vehicle!
To hire a Car Removal company call us today at 1300 690 880!