Landfill Car Disposals vs Green Car Recycling
From reading the title, you likely know the leader of the two in Car Disposal in Sydney. After all, one is a harmful option, releasing dangerous toxins into the environment with the car disposal, while the other is an eco-friendly solution for car disposal. It is a no-brainer, but one that is worth knowing a bit more about. Aside from recycling cars being the environmentally friendly choice, recycling cars also leave car owners with cash for their cars. Cash Car Removal Sydney offers the following information on landfills vs. recycling cars.
Landfills Vs Recycling
Firstly, let's look at a landfill car disposal. While the landfill offers a simple solution to dispose of an old or scrap car, the concerns of one car disposed of in a landfill should be enough to scare any owner from even considering that option. Landfills are the worst-case scenario when disposing of cars as the cars take hundreds of years to decompose. As the car decomposes, it lets off many hazardous toxins which contaminate the environment. The situation is one that is awful and one that needs to be avoided. So, when you think that the quickest, easiest way to get rid of that old heap of scrap metals is a landfill, think again. It is not safe for the environment. And, why would you even consider that to be a viable option? With the trend of green car recyclers in Sydney, there is no reason to think that a landfill is the most convenient means to dispose of your car. In fact, a landfill means taking the time to tow the car to the facility and paying to dispose of the car. With a Car Removal Company, you sit in your yard, as your car is loaded and removed, and you simply collect a cash payment for the car.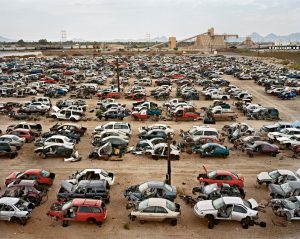 Cash Car Removal – The Eco-Friendly Way to Dispose of Cars
With us, you have a car recycler that comes to you to not only Remove your Car for Recycling but puts a cash payment into your hands. We buy scrap condition cars to recycle and don't require that car owners go out of their way to get the car sold to us. We recycle nearly the entire car, so you have a recycle that does not contaminate the environment. We leave the smallest carbon imprint on the environment possible. To obtain a cash quote for your car, give us a call at the number below. For an online quote, visit our homepage.
Get Top Cash for your Scrap Car, and a free eco-friendly recycle by calling us at 1300 690 880