Posted on April 10th, 2017
Whole Car Price For Scrap Sydney- Don't Sell Your Scrap Car Before You Read This
Whole Car Price For Scrap – Are You Getting The Right Car Price You Deserve. Don't Sell Your Scrap Car Before You Read This
Get the most for your whole scrap car in Sydney.
Do you have a scrap and wondering how much you will get paid for. We have listed some important points to consider before selling your Scrap for Cash.
• Get quotes from at least 5 scrap car dealers. This will give you some indication what's the current market price for your scrap car.
• Important beware of scrap dealers when calling make sure they are different dealers and not the same pretending to be a different dealer.
• Check for their ABN or scrap metal dealer licence to check if you are dealing with legitimate car removal company.
• Check for customer reviews or testimonials in Google or Facebook. Look out for fake reviews and don't fall for it
• Check for reliability, Do they come on time or pay the price what they promise.
• Waiting only makes your scrap car less valuable, so weigh the cost of keeping and selling it as soon as possible
• Do no settle with the price, if your car is running and has a valid rego you can more bucks for your scrap car.
• There are many online tools to check the value of your car but do not assume that a scrap car dealer will pay the same price. The car condition etc will pay a big part on the price. Check this article for Important Tips to Know before Selling a Car.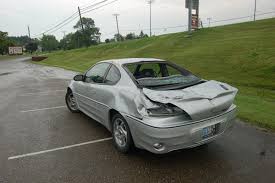 Cash Car Removals buys and removes all make and model scrap cars and pay cash. We operate Sydney wide and cover Inner west, Eastern Suburbs, Northern Beaches, Western Sydney, Blue Mountains, The Hills, Suther Land Shire And Campbeltown.