Sydney Car Wreckers Dismantle Auto Parts Of All Vehicles
Cash Car Removal is a well-known car buying and dismantling service in Sydney. We buy cars for cash and remove them for free in the neighbourhood. Here are some of the advantages of using the top Car Wreckers Sydney service.
• You can get up to $9,999 in cash right away.
• A substantial amount in cash for trash, obsolete, or damaged vehicles.
• Same-day payment and removal.
• We accept all makes and models.
• Auto disposal and recycling services.
• Obtaining Used Auto Parts at Reasonable Prices.
FOR AN INSTANT EVALUATION, CALL (02) 9632 7657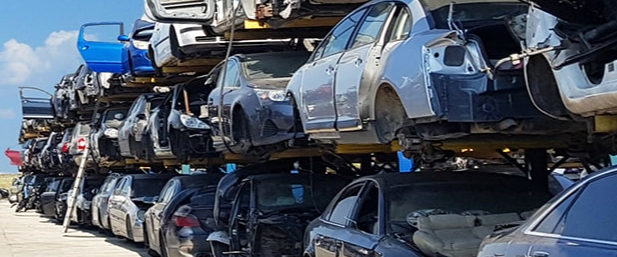 About Cash Car Removal — Sydney's Fastest Car Wreckers
Our staff is one of the most famous vehicle dismantlers in Sydney, Australia. With an extensive collection of wrecked cars, vans, trucks, buses, and 4WDs, we are a one-stop-shop for used spare parts. On the other hand, car dealers can sell their automobiles to us for wrecking because we accept and purchase vehicles of any make or model in any condition. We can assist you in locating the most cost-effective Japanese, European, Asian, and American components.
We Provide Free Removal and Top Dollar For Damaged Autos.
Cash Car Removal is a cash for a car company that buys all makes and models of unwanted automobiles. You might anticipate paying up to $9,999 if you request a free quote from us. Sydney homeowners are entitled to free towing and collection of their old, scrap, junk, and unwanted automobiles as part of the contract.
Paying the most money and getting your car taken for free isn't enough. We also offer free appraisals over the phone or by email. Nonetheless, when we buy an automobile, it is our responsibility to come to you and complete all of the paperwork. All of these responsibilities are handled by a knowledgeable and courteous agent who will walk you through the entire process of selling your automobile.
Make, And Model Of Your Car Is No Bar!
All Korean, Japanese, Asian, Australian, and American makes and models are wrecked and dismantled.
A car may be unattractive for various reasons, including its age, damage, failure, or the owner's wish to replace it with a new vehicle. But, on the other hand, how can one sell an undesired car that appears to be practically unusable or unattractive?
That's where the Cash Car Removal Sydney team comes in: regardless of the condition of your vehicle, we guarantee a high Cash for Cars payout. Our staff is the most environmentally friendly Car Wreckers in Sydney service, ensuring complete customer satisfaction. There is no longer any cause for Sydney car owners to suffer when selling their unwanted vehicles. You won't even have to pay to have your car towed because we'll haul it for free! Instead, we'll offer you up to $9,999 for your vehicle. Below is a list of some of our services.
• Cash for unwanted cars
• Cash for scrap vehicles
• Cash for junk cars
• Cash for non-running autos
• Cash for broken down cars
• Cash for old motors
• Cash for damaged automobiles
What Makes Us Different From Other Car Wreckers in Sydney?
Cash Car Removal is dedicated to providing you with the Cash For Cars Service you require and will do all that we can to ensure that you love our service. We are the company to call if you need your damaged vehicle removed swiftly or if you need cash right away. When we supply you with our Car Removal service, we make sure that we check all of your requirements. We are auto wrecking industry specialists with the technology to meet Sydney residents' high expectations.
Cash Car Removal Sydney also includes cutting-edge tow trucks for various uses, such as hauling small automobiles, machinery, and trucks.
With our experienced personnel and cutting-edge technology, we can confidently handle any Car Removals, regardless of the vehicle's condition, type, or location. We buy and wreck the following discarded automobiles and other scrap metal items:
• Old, Damaged Cars
• Scrap Trucks
• Junk Heavy Machinery
• Household and Industry-rejected Scrap Metal
• Unwanted Motorcycles
• Abandoned Utes
• And more.
In 3 easy steps, you can sell your junk car for top dollar in Sydney.
Cash Car Removal Sydney services can free up space at your site while also filling your wallet with Instant Cash thanks to our simple '3 Step' vehicle removal process.
Step 1: Request an estimate over the phone or through our website. We can remove your wheels whenever it is most convenient for you if you agree.
Step 2: Receive compensation of up to $9,999. Our car valuations are fair and competitive, and they have pleased many Sydney car sellers.
Step 3: Dispose of your vehicle. Our friendly and knowledgeable Car Wreckers in Sydney will come to your vehicle's location on time, pay you, and remove your vehicle in under an hour.
Cash Car Removal, Sydney's Car Removal experts, may be reached at (02) 9632 7657 or at their website.