Posted on September 28th, 2018
Cash Ban For Scrap Car Removal Sydney
No more cash for scrap cars sounds dismal but actually has a very sound reason behind it. Cash for scrap cars and metals has been a steadily growing business in Sydney and its surrounding regions. People have been given the luxury of being able to get rid of all their scrap metal and cars without the slightest worry and are paid reasonably and in cash for it. However, this very luxury that existed for the ease of customers proved to be a threat as well for many, since it gave criminals and thieves a very easy way to get rid of all their stolen goods without being tracked.
While most of the companies that deal with Scrap Car Removals do follow regulations, a few unlicensed cash for car dealers were involved in illegal dealings, buying stolen cars for cash, thereby ensuring that there was no way for law enforcement to trace their activities. So, to put an end to such illegal activities and to make it difficult for car thieves to dispose of stolen vehicles, the government passed the Scrap Metal Industry Bill, tightening regulations in the scrap metals industry.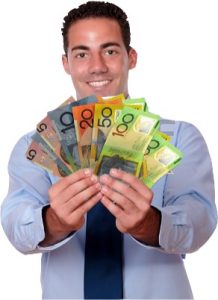 What You Need To Know About The Scrap Metal Industry Bill
The Scrap Metal Industry Bill was passed in 2016 and has several important and solid Acts that enable customers to sell their legal scrap cars, but with more regulations in place to curb illegal activities.
Proper Documentation of Business Dealings
The companies dealing in scrap metals are now required to record the details of the customer selling the metal, as well as the details of the metal being sold as in, what it is? How much it weighs? Who owned it? And other relevant details.
Unregistered Cash for Car Dealers Will Be Penalised and Punished
Moreover, the business itself must own a certificate of registration which they can get from the Commissioner of Police by filling out forms and such for the registration. An unregistered company dealing in scrap metals will be strictly punished.
No More Cash for Scrap Cars
A cash for car dealer must also not pay customers in cash or cash cheques alike. If found guilty of doing so, it will be considered an offence and the offender will be punished severely.
Thus, going forward, scrap car sellers will receive payments through EFTPOS transfers or cheques, which ensures safety both for the company and the customer.
Cash Car Removal thus can no longer provide you with cash for your scrap cars but we are still your best bet for the best amount being offered for your scrap cars. For more information, call us at 1300 690 880 or email us at nswcarsale@gmail.com.