Posted on July 29th, 2020
Cash Car Removal- A Client-Oriented Car Removals Company in Sydney
Cash car removal is a Car removals company in Sydney offering clients-oriented services from last so many years with a motive to achieve complete customer satisfaction and trust. We are the car removal company, licensed and registered under the government authority of Australia. We are offering all our services with adherence to the standards set by the Australian government.
At Scrap Car Removals Sydney, we are a professional team skilled and trained in providing the most competent and efficient car removal services all across Sydney. If you are searching for a reliable car removal company, you have landed in the right place as we tow away your scrap car from your location and provide many other services and conveniences to ensure your benefit and comfort.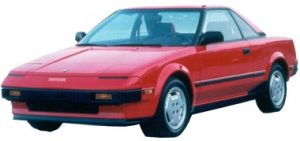 What makes us the most reliable and excellent Car Removals service provider in Sydney?
Free car removal service– providing such primary service for free matters to both the client and the car removal company. Car Removals Sydney offers free car removal services to its customers, intending to save more money on clients' pockets when car removal. With us, you can save ample money that otherwise you may have to spend on hiring car removal services. We tow away your car without adding any charges.
Instant cash for car– Cash for Cars Sydney provides immediate payment for the vehicle at the time of car removal only and that too at your doorstep. The purpose of offering instant Cash for Cars is that we do not want to make our clients wait for the payment processing for months. We believe in sealing and closing the deal in a short period and clear the dues at the time of car removal only.
Easy to hire car removal service– we are just a phone call away. With us, you can get your car removed in the minimum time possible. You can get rid of your scrap car on the same day of contacting us. Just call us on our customer helpdesk number or visit our website to get an instant quotation, our team will get back to you as soon as possible and serve you as per your specified time. We tow away the old car and carry out the entire car removal process within an hour without requiring any involvement. You can peacefully watch your car getting towed away and count your money at your home handed over by one of our team members.
 Assist for paperwork– if you are not having the required documents mandatory for selling off the old car, then we can assist you in arranging those documents for you and make the Car Removals process smoother and faster. We do not charge for paperwork assistance as well.
Our client-friendly approach has made us the first choice of car sellers in Sydney, and we aspire to serve with the same zeal to our clients forever.
For more information on our services, give us a call at 1300 690 880.