Posted on November 28th, 2020
How Can You Sell An Old Unwanted Car in Sydney
Selling your Unwanted Vehicle is very easy if you are selling it to us.
We are Cash Car Removal. – The leading Cash for Car Company in Sydney.
We provide instant quotes online and also pay the best price for your old unwanted vehicle. All you have to do is to contact us.
Is Cash Car Removal paying the highest Cash for Old Cars?
Yes, you heard it correctly. We pay up to $9,999 for your old car, that too in the shortest time as 1 hour. We cover almost all major parts of Sydney with our services. So if you are in greater Sydney, Inner West right up to the foot of mountains, Richmond, Wollongong, Central Coast, Brookvale, Penrith Bondi & Canberra we are the right choice for you.
No job is too small or too hard for us. We undertake all work small or big, easy or hard.
The crew we have at Cash Car Removal are well experienced and can handle any job given to us according to the client needs and give complete customer satisfaction.
How fast is Cash Car Removal in providing quotes
Cash Car Removal is the fastest in the industry of Cash for Old Cars in Sydney. You can get a quote in 10 minutes or less. All you have to do is to contact us on our phone number 1300 690 880. You can specify the details of your vehicle to our expert. Based on these details our expert will be providing an online quote in 10 minutes.
You can sell your vehicle in three easy steps
Get a Quote online from Cash Car Removal.
Call us and schedule a pickup, date, time and location of your convenience
Get the best cash offers amounting up to $9999.
We buy all vehicles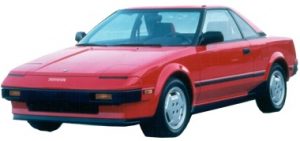 At our company, there is no such thing as an unwanted vehicle. We always find some use for vehicles. We are also the best in providing the best quotes as high as $9999 for your vehicle,
We work 12 hours every day except Sunday. So it's easy for you to contact us and get a quote from us. We buy all types of vehicles like Cars, SUVs, Trucks, Commercial Vehicles, RVs, 4x4s, Vans Motorcycles and Buses
Services Provided by Cash Car Removal
As the leading Cash for Car Company, we also offer many services to our customers. One of the other main services we provide to our customers is Free Car Removals in Sydney.
Our services just don't stop there. We also provide services like
Car Dismantlers
Junk Car Removal
Unwanted Car Removal
Sell Your Car for Cash
Accident Car Removal
Cash for your Old Car
Car Breaker
Some of the major brand we deal in are Ford, Toyota, Nissan, Honda, Subaru, BMW, Mercedes-Benz, Toyota, Daewoo, Hyundai, Holden, Suzuki, Kia, Proton, Isuzu, Alfa Romeo, Audi, Aston Martin, Jaguar, Lexus, Mazda, Mitsubishi, Skoda, Peugeot.
We are Cash Car Removal – The best in the Cash for Cars industry.
So what are you waiting for? Call us today for the best rate. Our contact number is 1300 690 880. Or you can email us nswcarsale@gmail.com.