Posted on July 10th, 2018
The Best Place To Sell Your Used European Car Cash In Sydney ASV
There are many car buyers in Sydney, so what makes one European car buyer or ASV better than another? There are criteria you should look for in a buyer. Cash Car Removal offers the following guidelines when selling your European car in Sydney for cash.
Selling Your European Car in Sydney for Cash
There are many wonderful European brand cars popular in Australia, including:
Alfa Romeo
Skoda
Aston Martin
Audi
BMW
Ferrari
Volkswagen
Mercedes Benz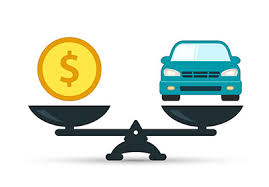 And, you are lucky if you own any of the brands. Unfortunately, if the car is presently broken down, you may not feel so lucky! If your car just needs a few repairs and you're looking for a reliable used European spare car parts seller, then ASV Euro Car Parts Sydney can probably help you out. They stock spare car parts of all major European car brands, so you'll find what you're looking for. But, if the car is beyond fixing and well on its way to becoming irreparable, there is a way to get your European car sold for instant cash in Sydney. Yes, you can get your car sold without putting any costs into getting it fixed. And the best part of it all? You'll get Top Cash for the Car. European cars are not cheap, and you don't want to be giving yours away for cheap, right? But when Cash Car Removal is your car buyer, you are assured of top dollars and a quick sale for your car.
Selling Your European Car to Cash Car Removal Sydney
With Cash Car Removal, you have an instant cash buyer for your car. What makes us the best choice for a car buyer in Sydney? Firstly, we specialize in European cars, so you will be selling your Mercedes or Skoda or any other European brand to a buyer that will accurately evaluate your car. We also are a car buyer that purchases all brands and conditions of European cars, so you do not have the concerns of having to spend money to get your car or truck sold. With us, you can get your vehicle evaluated over the phone or online, and if you like the price we quote for your car, take us up on it, and the cash is on its way. We are the car buyer that pays instant cash for European cars. Contact us for a quote by calling us at the number below or visiting our homepage for a quote.
CALL 1300 690 880