Posted on March 24th, 2021
Cash Car Removal – What We Do Here in Sydney
Cash Car Removal is a premium Car Removal company in Sydney and the suburbs that had been in the automotive salvage industry for years. We have modern and efficient vehicles that are well equipped in dealing with all kinds of vehicle clearance and disposal. Our team of executives are also efficient and trained to do the job well. We have the finest Cash for Car service in the city.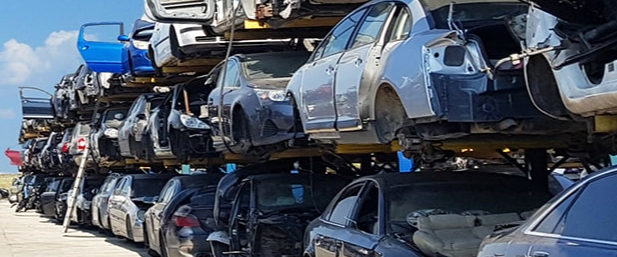 Cash Car Removal has a good name among Sydney dwellers because of the following reasons
Our service is highly reliable.
We provide after-hours car collection
We are keen on providing the best prices in Sydney for your vehicle.
The satisfaction of customers is very important to us. We are a customer focussed company.
We are fully licensed and all our policies and procedures are valid and legal.
Some of the services that the company provides are.
Accident Car Removal
Accidents are terrifying. You might be already dealing with a great amount of mental and emotional trauma after an accident. Cash Car Removal do not want you to have the stress of disposing of your vehicle amidst the already existing chaos. We provide an accident car removal service, wherein our team would remove the vehicle for you without much hardship.
Car Dismantling service
We have well equipped and modernised equipment that can dismantle cars, trucks, vans etc. So if you have an old vehicle you can earn a few dollars for salvaging parts from it.
Unwanted Car Removal
Having an old vehicle in your garage is often a nuisance especially if you are not using it for a long time. You can receive up to $9999 from us.
Written off Car Removal
We can buy cars that have been written off by insurance companies. We understand the hidden value of such vehicles and are ready to pay top price for it and they are ready to share the wealth with our clients.
Scrap Car Removal
Your scrap car is not scrapped anymore. With Cash Car Removal you can get up to $9999 when they remove the vehicle and free your space. We offer you quick and convenient free Scrap Car Removal and we pay you money for collecting it.
Models and makes that we accept
Scrap Toyota
Scrap Ford
Scrap Nissan
Scrap Subaru
Scrap Mercedes
Scrap BMW
Scrap Lexus
Scrap Jeep
Scrap Mitsubishi
Scrap Suzuki
Procedure To Be Followed For Your Car Removal With Us
You just need to follow a few steps to get rid of your unwanted auto hassle-free.
Give us a call with the details of your car which should include a thorough description.
We will give you a quote that you can accept or reject.
If you accept the offer, we schedule your Free Car Removal. An efficient team of Car Wreckers works in collecting your vehicle at a time convenient to you.
We arrive with the necessary paperwork and the cash that they pay to you.
You can very well see that selling your scrap car with us is simple.
Get your cash today from the leading Car Removal service in Sydney by giving a call us 02 9632 7657